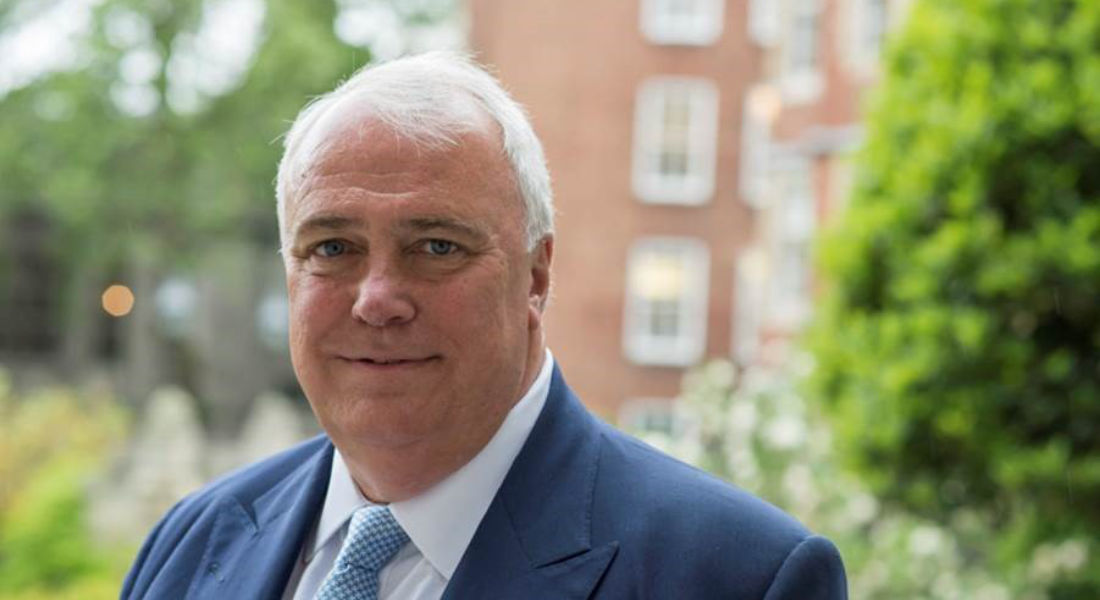 Sir Paul Jenkins KCB QC
22 Sept 1954 – 26 Feb 2018
The day Paul Jenkins died so unexpectedly, the Inn went numb. It was not just the shock of having lost a Treasurer a mere few weeks into his year of office; it was the sense of having lost a very special person, someone to whom all could relate, indeed someone who took great pains to ensure that all could relate to him. The criterion for the "lift test" by which he judged people in senior positions was how they treated less senior people who found themselves in a lift with them. With his lively interest in people and his instinct for bringing out the best in them, he would have passed the lift test without any difficulty.
His many achievements are on public record and well-rehearsed: a long and distinguished career in the Government Legal Service, as it then was, culminated in his appointment as the Head of that Service when he became Treasury Solicitor in 2006, a role in which he remained until he left in 2014 to join Matrix Chambers.
One of Paul's most significant traits was his ambition to bring the unconventional into the realm of the unremarkable, an attitude which eventually led to him becoming diversity champion in the Civil Service. This seemed a logical conclusion for a man who decided to come out at a time when official attitudes towards homosexuality were still fraught.
At the Inn, his passion for diversity translated into an effort to give students from underrepresented backgrounds the best chance to compete in the race for success in the profession. At one of the last meetings which he called, he sought the view of representatives of the Middle Temple Students Association on what the Inn could do to increase access to the Bar.
Today marks the third anniversary of his passing and for those who miss and mourn him still there would be no better way to honour his memory than making a contribution to his efforts to increase diversity among the Bar. The Sir Paul Jenkins Fund was created to continue his vision. see below to donate: